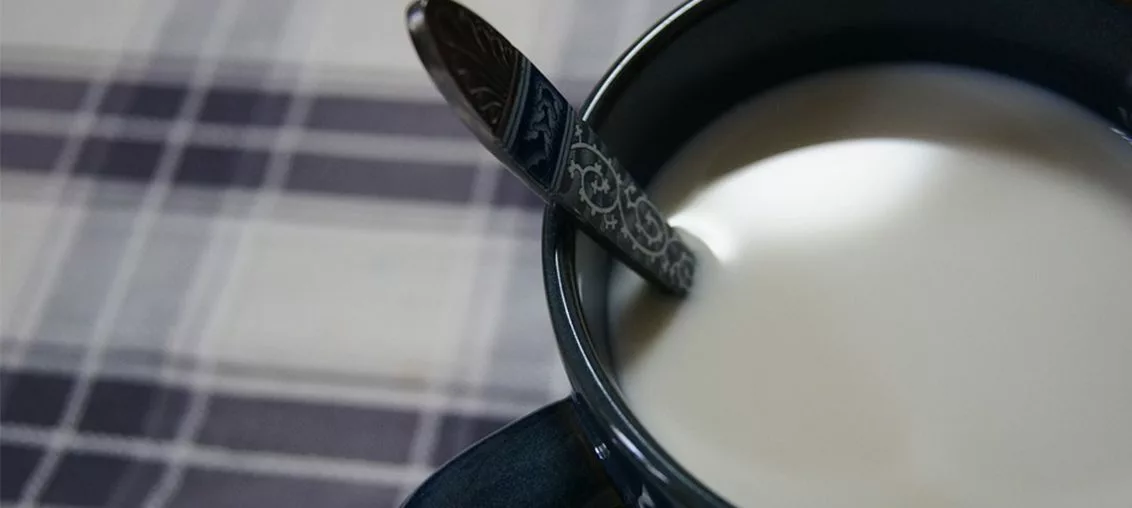 You may have heard or read these terms—Homogenised, Whole, skimmed, Pasteurised, many times while the supermarket shopping. What do these terms really mean? Staying ignorant while buying some products may lead to many problems, for example, you should always know whether to buy skimmed milk or whole milk or toned milk as all of them have different amounts of nutrient contents. Let's focus on the difference between homogenized milk and whole milk for today's article.
Unprocessed milk contains huge particles of fats. If milk is kept undisturbed for a long time, these fat particles rise to the top as they are lighter. This is what we generally call 'malai' or cream plug. In earlier days, milk which used to be delivered to homes was generally unhomogenized. This used to cause the cream to get saturated in the neck of the bottle.

Whole milk contains a great amount of fat and the cream floats on the top when left undisturbed in a vessel. This causes an uneven spread of fat content i.e. one who consumes the milk at the top gains more amount of fat compared to the one who consumes milk from the bottom of the vessel.
With the advent of new technologies, tetra paks came on the market. Milk in tetra pack undergoes a few processes before packaging. Homogenised milk is not a type of milk, but a process which the milk goes through. In this process, milk is passed through a homogenizer. Homogenizer is a machine which applies extreme pressure on the huge fat particles. Thus these particles are broken down into small particles. This process generally takes place before the process of pasteurisation.

After homogenization, as the fat particles are broken into smaller ones, they do not separate from the milk and rise to the top. Homogenised itself means 'integrated' or 'unified' form. Thus the fat particles and milk are unified which prevents the malai and so we do not have to shake the packages every time we consume milk.
The nutrient value is not disturbed during the homogenization process. Regardless of homogenised Milk or not, it contains the same nutritional content.
So, next time, do not get confused between the two terms.