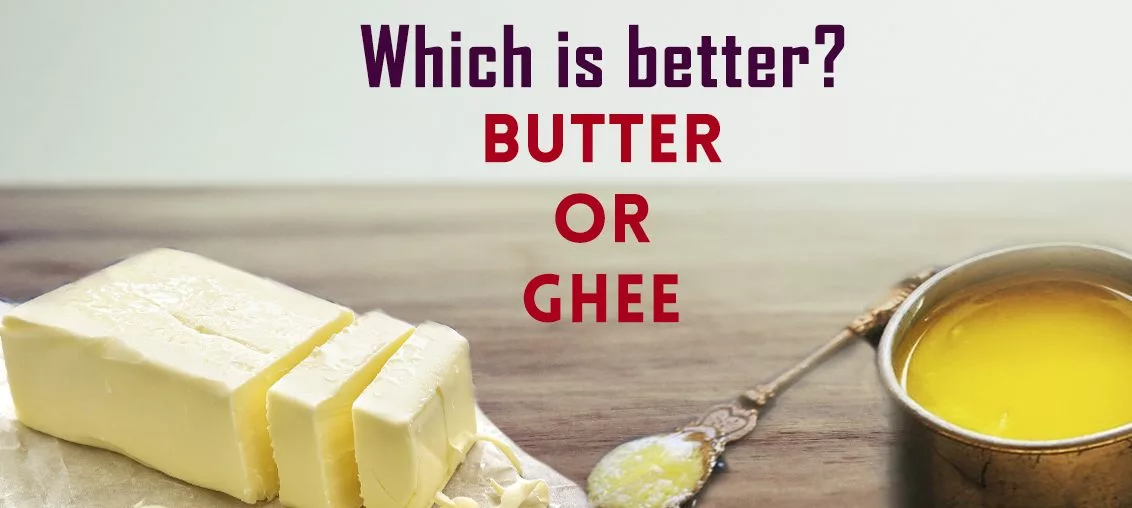 "Oh My God! Ghee? Butter is better!" Is it? Aren't both dairy products? Do you really know the difference between Ghee and Butter?
Basically, butter and ghee are both made from milk solids, but the process of making the two is different:
Ghee
Around the world, ghee is better known as clarified butter. So, ghee is prepared from butter. Butter is heated up to a point where milk solids and fats are separated. The fat i.e. the clarified butter is ghee.
The highest quality ghee is obtained when long simmered butter is allowed to cool and then the top layer is taken.
Ghee is very useful for cooking, as it has a high smoke point and is considered ideal for sauteing, shallow frying and even deep frying. Ghee does not produce any odour while cooking.
All the milk proteins are separated from ghee while making it and thus it is easier for the stomach to digest it. Ghee also has a great and stable shelf life. Best quality ghee can also be stored for over 100 years.
Butter
Butter is simply made by separating butterfat from buttermilk. This is done by churning fresh or fermented milk or cream.
Somehow butter produces a bad odour while cooking. This happens because of the milk solids present in the butter. These milk solids are separated and they go the bottom of the pan and burn, which produces the odour.
Butter contains milk proteins which are difficult to digest especially for people allergic to milk.
Butter is slightly salty in taste. It has approximately 102 calories per tablespoon and ghee offers 112 calories per tablespoon. Also, butter is slightly acidic in nature while ghee is alkaline in nature.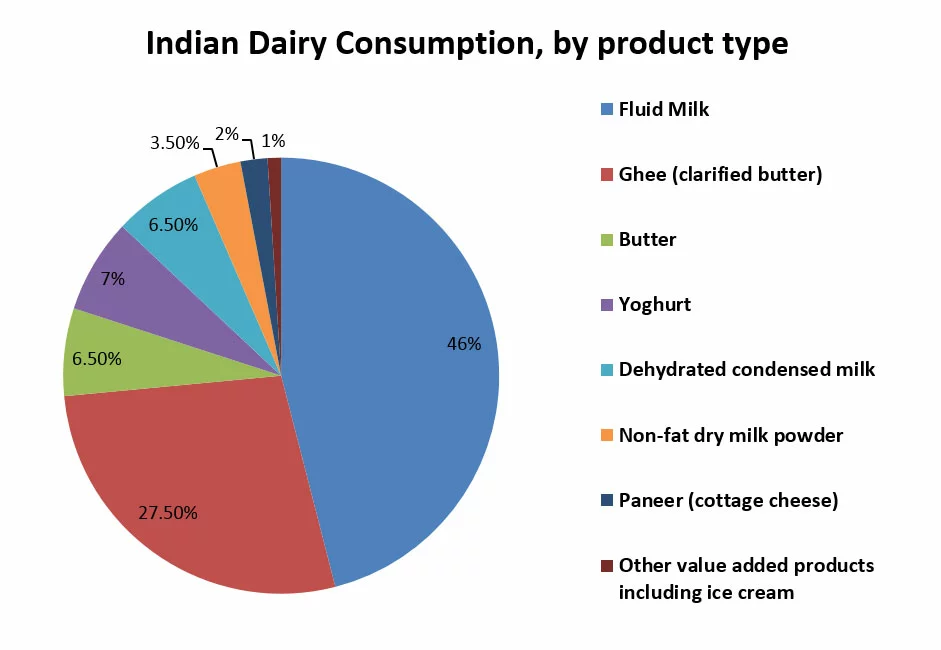 Although both have their own advantages and disadvantages, both should be consumed within a limit. Excessive consumption of butter or ghee can increase the risk of cardiovascular diseases.Eat right and enjoy the health benefits.