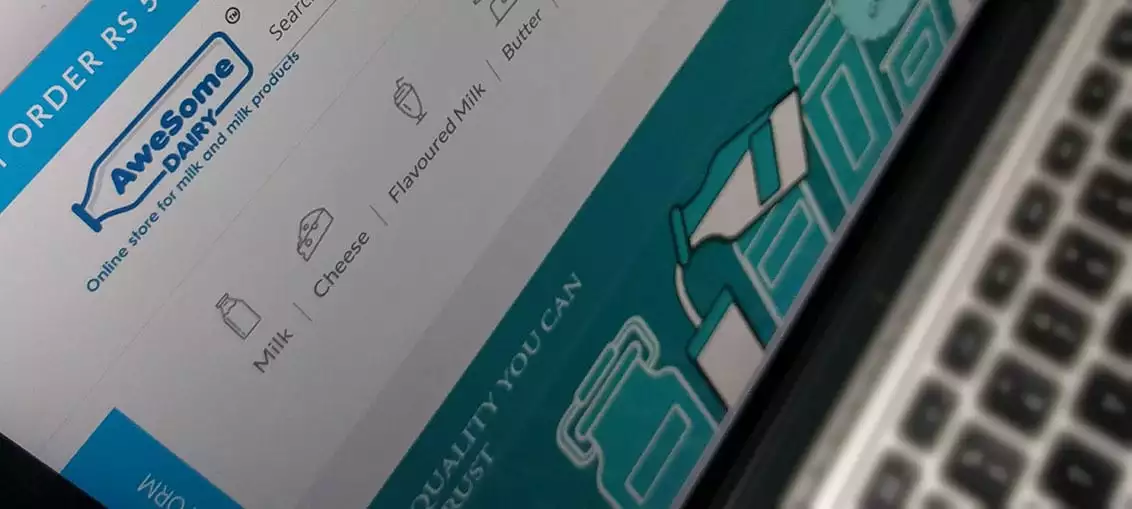 This era is termed as 'The Digital Era'. Different sites, pages or blogs go online daily. You see websites dedicated to selling bags, shoes, sunglasses, clothes, etc. But have you ever seen a site which has dedicated itself to dairy products? An online dairy? Have you ever wondered why these e-commerce giants haven't taken up this challenge?
The future seems disturbing. We give importance to the various things, but not to one of the most important thing- Dairy. This has resulted in the growth of an unorganised market. Food products, especially dairy products are perishable. They need to be stored at adequate temperatures. Also, special care needs to be taken of these products during transportation for delivery. This has caused most of the e-commerce ventures not to put their hands on the field.
But today, we tell you about the only site dedicated to dairy products—AweSomeDairy.com.
The Perfect Online Dairy in Mumbai
The website targets audiences of every age. It provides them with a hassle-free way to order any type of high quality, branded products. At one place you can find all kinds of dairy products like fresh milk, long-life milk, butter, flavoured milk, yoghurt, etc. You can also get any brand of your choice like Amul, Mahanand, Danone, Gowardhan, Nutoras, etc. The best part is that they provide you quality assurances. They ensure the product reaches your doorstep in perfect condition and at perfect temperatures.
AweSomeDairy also provides you with marvellous combo offers. These offers have been designed exclusively for their beloved customers. They have also designed bulk order options for people looking for products in bulk. Bulk orders let you order for any amount of products you want, with just a click. These combo and bulk orders also offer you great discounts. And who doesn't love discounts?
You can also subscribe for fresh milk; AweSomeDairy will ensure that fresh milk reaches your doorstep every morning.
The best feature this website provides is that you can analyse your dairy products. They have provided nutritional content and also the different precautions needed to be taken for different products. This helps you decide which products are the aptest for you. It depends on various parameters like fat content, vitamin content etc.
So, what are you waiting for? Leave the efforts of physically going down to a shop. Or if you don't, stop complaining about the "doodhwala" adding too much water to the milk.
Log in to AweSomeDairy.com now, start ordering and enjoy the awesome services of best online dairy in Mumbai.